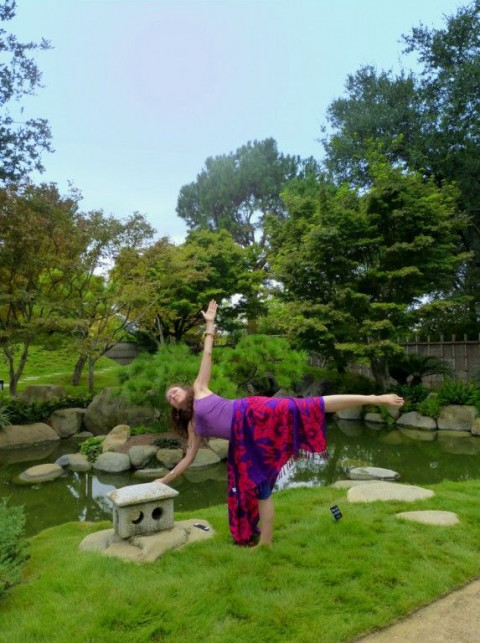 MOST ALL SESSIONS AVAILABLE VIRTUALLY.
Deborah Charnes (C-IAYT, E-CYT 200/RYT500) of The Namaste Counsel is among the few bilingual certified yoga therapists in Texas. As such, she offers traditional and eclectic yoga classes, in addition to therapeutic holistic workshops and personalized yoga therapy in Texas, Mexico and Central America.
Her Yoga Therapy is based on her learnings in Ayurveda, Traditional Chinese Medicine and Exercise, and Myofascial Remodeling, among other things.
She was trained in Ayurvedic massage therapy, nutrition and doshic treatments in India. In addition to her certification in Ayurvedic Foundations, she is a Yoga Alliance registered teacher (200 hours) and holds advance certification in Yin Therapy, Restorative Yoga Therapy, Yoga Nidra Therapy, Ayurveda, Acupressure, and Reiki. She is among the first to be certified as a Yoga Therapist by the International Association of Yoga Therapists.
While she has coached students from age 4 to 98, her specialty focus is blood sugar management, weight management, stress related-illnesses and digestive disorders.
She also offers mini-retreats and workshops at www.TheNamasteGetaway.com in pristine Wimberley, not far from Austin or San Antonio, Texas.
Specialties
1) Therapeutic Yoga Workshops
2) Couples And Family Yoga
3) Private Customized Sessions 4) Corporate Classes And Conventi
Ayurvedic Health Services
BREATH OF LIFE
Breathwork And Relaxation
Certified Yoga Teacher
Chant And Be Happy Workshops
Chanting
Children's Yoga
Comprehesive Introductory Yoga
Corporate And Private Off Site Classes
DEM BONES
Gentle / Chair Yoga for Seniors
Gentle & Restorative Yoga Therapy
Gentle Flow Sequence
Group Classes
Guided Meditation Classes
Hatha Yoga
Health & Wellness
Mindfulness
Nutrition
On-locaiton Corporate Wellness Events & Programs
Partner Yoga
Personal Training Available
PersonalIzed Classes
Pilates Classes
Power Yoga
Pranayama Chanting
Pranayama Yoga
Prenatal Yoga Classes
Reiki Certification
Reiki Healing Sessions
Relaxation and Vitality
Restorative Yoga
Stress & Anxiety Relief
STRESS BUSTERS
SUGAR DROP And GUTSY Yoga Workshops
Therapeutic Yoga
Vinyasa And Power
Vinyasa Yoga Classes
Visiting Instructor Workshops
Weight Loss
Women's Health
Yin Yoga
Yoga Alliance Registered Teacher(s)
Yoga And Meditation Retreats
Yoga for Core & Strength Training
Yoga For Depression
Yoga For Flexibility
Yoga Introduction
Yoga Nidra Sessions
Yoga Therapy
Yoga Therapy For Bone Health
Yoga Workshops