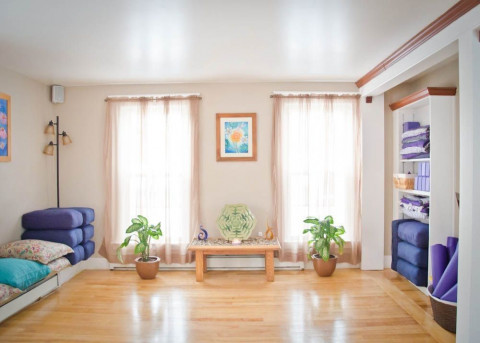 At Mountainside Wellness, we believe that the most effective and efficient approach to wellness addresses the whole person- mind, body, spirit, emotions and relationships with self and others. In an integrated and collaborative way our center is affiliated with health practitioners from multiple areas of professional expertise, including counseling, therapeutic yoga, and bodywork. This collaboration forms a treatment team that offers our clients a new and unique way of viewing and receiving healthcare in an outpatient setting.
With every appointment, class and workshop we invite you to enjoy hot herbal tea in the warm, safe, and nurturing environment that Mountainside Wellness provides. Our professional teachers, practitioners, and therapists aim to support you to reach and maintain your health and wellness goals.
"Committed to helping you reach and maintain
your health and wellness goals."
Specialties
Arbonne Products
Chakra Balancing
Children's Yoga
Counseling
Family Yoga
Foot Reflexology
Gentle & Restorative Yoga Therapy
Guided Meditation Classes
Interdisciplinary Yoga
Massage Therapy
Meditative Asana
Partner Yoga
Pranayama Yoga
Prenatal Yoga Classes
Reiki Healing Sessions
Relaxation and Vitality
Stress & Anxiety Relief
Teen Yoga Classes & Camps
Traditional Hatha Yoga Studio
Vinyasa Yoga Classes
Yin Yoga
Yoga Workshops