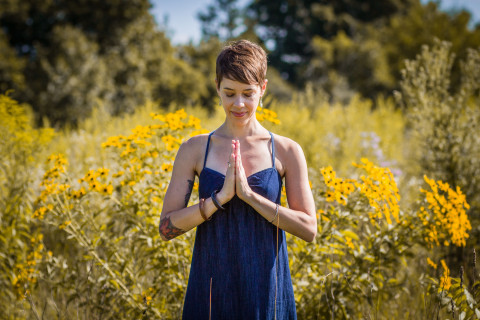 lindsay luker is a medical doctor, yoga instructor, and aromatherapist. she has combined her passions into her business, leaf.
leaf offers 5 weekly livestream yoga classes all taught via zoom. the sessions are created for the students to tune into their bodies, listen to their thoughts, appreciate the lessons in life's challenges, and honor the unique light they bring to life. each class entails an intention, mudras, pranayama/breathwork, asanas/poses, and blissful savasana. all levels are welcome (getting down to and up from the floor on one's own is required.)
leaf also offers a line of essential oils products (lotions, roller bottles, room sprays) created to amplify the elements in your being... fire, air, space, earth, water. individual essential oils are also available for purchase upon request and include a free consultation with lindsay.
Specialties
Breathwork And Relaxation
Certified Yoga Teacher
Chair Yoga
Essential Oils Products and Consultations
Group Classes
Hatha Yoga
Health & Wellness
Meditative Asana
Mindfulness
Pranayama Yoga
Relaxation and Vitality
Stress & Anxiety Relief
Vinyasa Yoga Classes