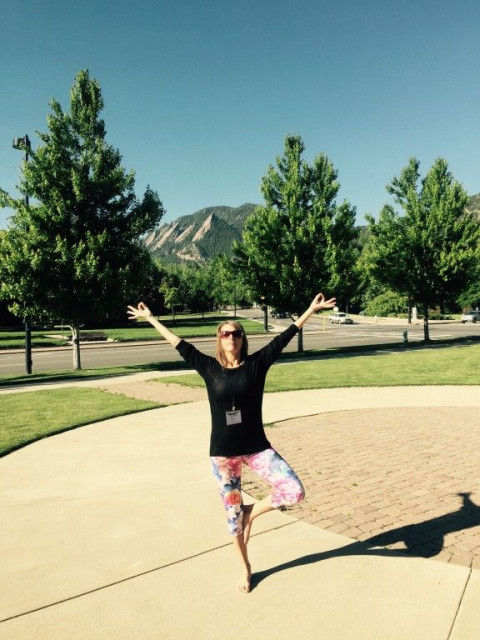 I currently teach at Bike & Soul Yoga Studio in downtown Angola, Indiana. I have my 200 Hour Certification thru Yoga WorldReach Seva School.
In addition, I have 10 years experience practicing and teaching yoga.
Whether you are looking to lose weight, an athlete looking to compliment your current sport, recover from an injury or illness, I can help!
In addition to teaching group class, I offer private yoga sessions, and private parties -such as bachelorette parties!
Feel free to contact me and see how I can assist you.
You can also visit
www.bikeandsoulangola.com for a class schedule.
Specialties
Beginner's Yoga
Breathwork And Relaxation
Candle Light Yoga
Certified CPR/AED/First Aid
Certified Yoga Teacher
Chair Yoga
Chakra Balancing
Corporate And Private Off Site Classes
Essential Oils
Gentle / Chair Yoga for Seniors
Gentle & Restorative Yoga Therapy
Gentle Flow Sequence
Group Classes
Guided Meditation Classes
Hatha Yoga
Meditative Asana
Mindfulness
On-locaiton Corporate Wellness Events & Programs
Partner Yoga
PersonalIzed Classes
Power Yoga
Prana Vinyasa Flow
Pranayama Yoga
Restorative Yoga
Vinyasa And Power
Vinyasa Yoga Classes
Weight Loss
Yoga Alliance Registered Teacher(s)
Yoga For Athletes
Yoga for Core & Strength Training
Yoga For Depression
Yoga For Flexibility
Yoga Hikes
Yoga Introduction
Yoga Workshops