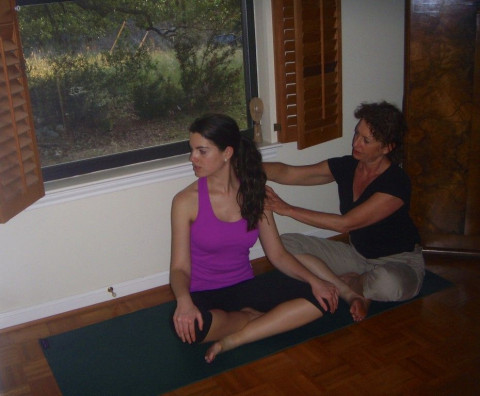 Yoga Therapy Now.....Beth Blanchard -1000-hour Certified Yoga Therapist-......
Yoga Therapy tailors the health needs of the individual, facilitating effective complementary therapy, as well as assisting particular medical conditions.
Yoga Therapy is an empowering process, allowing the individual to progress at their own pace using prescribed techniques tailored to the individual. Special attention is given to address specific conditions in a complementary manner.
Yoga Therapy addresses health concerns, allowing people to acquire specific tools prescribed for their condition, to improve wellness. It has proven helpful in the management of back pain, arthritis, depression, neck pain, PMS, headaches, insomnia, menopause, weight management, surgery recovery and many other health related modalities.
Specialties
Ayurvedic Health Services
Breathwork And Relaxation
Certified CPR/AED/First Aid
Certified Yoga Teacher
Chair Yoga
Chakra Balancing
Chakra Energy Yoga Therapy
Confidence Building
Corporate And Private Off Site Classes
Deep Healing Relaxation
Gentle / Chair Yoga for Seniors
Gentle & Restorative Yoga Therapy
Group Classes
Guided Meditation Classes
Hatha Yoga
Health & Wellness
Mindfulness
On-locaiton Corporate Wellness Events & Programs
Personal Training Available
PersonalIzed Classes
Pranayama Yoga
Relaxation and Vitality
Restorative Yoga
Retreats
Stress & Anxiety Relief
Therapeutic Yoga
Unergi Body-Mind Therapy
Weight Loss
Yoga Alliance Registered Teacher(s)
Yoga for Core & Strength Training
Yoga For Depression
Yoga For Flexibility
Yoga Nidra Sessions
Yoga Parties
Yoga Retreats
YOGA THERAPY NOW
Yoga Workshops