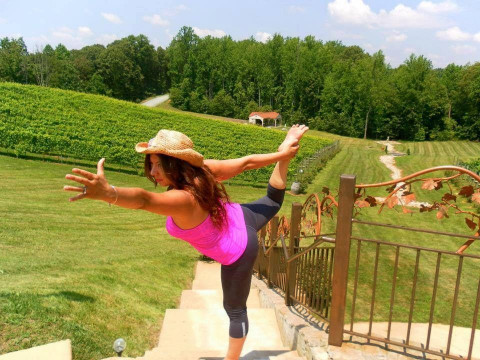 Movement, Massage, Meditation and Mindful Education are some of the ways to develop deeper awareness of self. Be Still and listen, love the body you have, mold your mind to positive thinking that will keep you rooted and moving in the right direction. We strive to meet the diverse health and wellness needs of our community through education, bodywork, training and classes.
Education:
Learning new and innovative ways to stay healthy and keep fit are key factors in our pursuit for happiness and well-being. We partner with medical professionals and scholars in our community to bring the best information possible.
Training:
Our bodies and minds are like fine-tuned instruments that require training. We offer and host training workshops in various health and wellness topics.
NEW Yoga Teacher Certification training starting in the FALL 2014.
Classes:
Our yoga community will inspire you to practice from beginners to advanced. We offer a fun, safe, and private space, and customized programs that will meet the physical and personal demands of each client.
Bodywork:
Massage therapy, skin care and holistic therapies is a part of self-care and awareness. Detoxing the body and building a supportive immune system with bodywork.
Specialties
Beginner's Yoga
Breathwork And Relaxation
Certified CPR/AED/First Aid
Certified Yoga Teacher
Chair Yoga
Chakra Classes
Chakra Energy Yoga Therapy
Chakra Yoga
Children's Yoga
Christian Yoga Classes
Deep Healing Relaxation
Essential Oils
Family Yoga
Gentle / Chair Yoga for Seniors
Gentle & Restorative Yoga Therapy
Gentle Flow Sequence
Gift Shop
Group Classes
Guided Meditation Classes
Hatha Yoga
Health & Wellness
Heart Centered
Holistic Health Coaching
Hot Vinyasa Flow
Kripalu Yoga
Marma Therapy & Body Work
Massage Therapy
Meditative Asana
Mindfulness
Music
Nutrition
On-locaiton Corporate Wellness Events & Programs
Power Yoga
Prana Vinyasa Flow
Prenatal / Senior / Kids Available (Off-site)
Prenatal Yoga Classes
Relaxation and Vitality
Restorative Yoga
Shiatsu Bodywork
Stress & Anxiety Relief
Thai Yoga Bodywork
Therapeutic Yoga
Vinyasa And Power
Vinyasa Yoga Classes
Weight Loss
Yin Yoga
Yoga Alliance Registered Teacher(s)
Yoga Books, Clothing & Equipment for Sale
Yoga For Depression
Yoga For Flexibility
Yoga Introduction
Yoga Parties
Yoga Teacher Training
Yoga Workshops
YogaFit