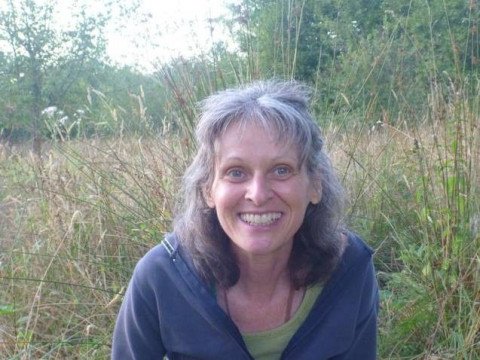 Angelica Rose
http://heartofmotivation.webs.com/
Angelica Rose, Angel Walkin, is a Universal gifted Angel Messenger, Medium, inner Essence Activation Specialist since 1991, a Certified Hypnotist and Author. She has been ordained in India in 2005 and certified as a minister of LOVE in 2007. Angelica is the author of ebooks, relaxation CDs, Relaxation DVDs, Talk on Spiritual Oneness and Inspirational Stickers.
Her mission is to operate from the Angelic Plane on this planet committed to ANGELIC LOVE FREQUENCY. Angel works with those who have a loving heart and are committed to move into expansive living of love, joy, peace and prosperity. You are choosing to be happy.
If you identify with the human programs, you become one with it. If you identify with Universal LOVE, you become one with that. YOUR Choice! Your choices are made from either the human conditions that are in Ego Control- a greater level of struggle or from your Inner Spirit, a more playful, loving and peaceful expression.
Live a life of Spiritual Freedom, a heightened frequency level of inner peace, greater joy and pure love. Expansive living occurs where we experience heighten levels of love, joy and peace. Angelica channels Higher frequency love beings, Angelic Realm and Universal LOVE to download expansive love energy & Activate the Inner Spirit. Any beliefs in the form of energy that no longer serve are transmuted into the light by Your Spirit Guides. As your inner Spirit is' activated' you express heighten levels of love, joy, peace and prosperity in a fuller manner. You are responsible for nurturing that new energy so it becomes one with your life.
Angelica operates on the Angelic Plane where she relates to Pure Love Energy.
Angelica's offers the following Services:
* Angel Messenger from the Angelic Realm where she is from and operates, Your Spirit Guides and those who have passed over without human filters.
* Inner Spirit Activation Sessions bringing in higher frequency energy to align with your Inner Spirit, converting beliefs into higher belief systems; experiencing greater levels of love, joy, peace, vitality and prosperity.
* Hypnosis using colors
Also Available by Angelica:
* Online Spiritual Journey Mp3 or Mp4 Series
* Products
Highly recommended supplementary products by Angelica Rose
http://heartofmotivation.webs.com/
Living Life as you Always Dreamed EBOOK
The New Secrets to Running a Successful Business EBOOK
Talk: Spiritual Journey with Bonus 8 Chakra CD and MP3
5 Minute Meditation relaxation MP3
15 Minute Revitalization relaxation CD and MP3
Chakra Frequency relaxation CD and MP3
Love Gratitude relaxation CD and MP3
Love Nature relaxation CD, DVD and MP3
Awakening Your Chakras Listening to Your Spirit Guides DVD or MP4
Essence of Love: Awakening and Activating the Inner Spirit DVD
Inspirational Stickers
MEETING PLACES:
THROUGH Skype and Phone