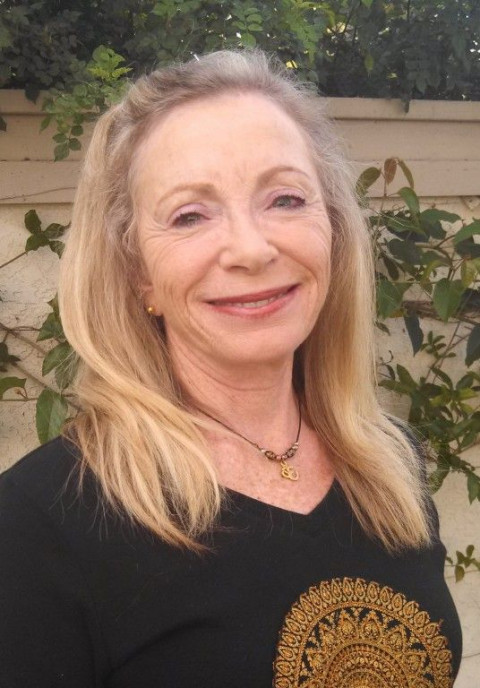 If you are seeking a yoga instructor to come to your home, office or meet outdoors, please contact me. I'll structure each class to your needs and wants.
I have been teaching for 10 years and practicing for more than 35. I have studied with various teachers, under a wide range of yoga styles including Hatha, Anusara, Vinyasa, Kripalu, Power, and Restorative.
I offer an eclectic, gentle or challenging, Hatha practice and make an effort to offer something fresh and new to students. Students have complimented me on my soothing, affirming, instructional and personal way of teaching.
I teach in studios, at the beach, in parks, gyms, assisted living facilities, corporate rooms, hotel conference rooms, and private homes to both large and small groups. In addition to substitute teaching and teaching private clients, I also volunteer as a teacher. In 2010, I began teaching participants of the Irvine Ranch Conservancy's hike & yoga program. Now I am a paid contractor. And, for more than a year I volunteer taught at Shanti, an AIDS support organization.
I bring a love of yoga to each class and I hope to guide others to discover the depth of knowledge that yoga has to offer.
Services:
Private - Give yourself the chance to deepen your practice with one-on-one sessions. Private sessions give you the opportunity to comfortably accomplish your fitness and health goals, discover the deepest parts of your inner self and receive the full attention of your instructor along your journey. Sessions are held in the comfort of your own home and at a time that works best for you and your schedule.
Couples - Experience a semi-private class with your spouse or friend. Personalized attention given to the specific goals of both participants.
Group - Invite your closest friends over for a group yoga class. Sessions will vary depending on how many participants attend and the specific goals of the group.
Holidays & Parties - Are you ever disappointed when studios close for holidays? Have a private, semi-private or group session when you would like to practice.
Corporate Yoga for Employee Retention and Productivity -
Yoga has been proven to reduce stress and increase energy which will improve your employee's health, increase productivity and decrease sick leave. Classes are geared to attendees' flexibility and energy. Employees will be taught invigorating and/or gentle yoga movement and relaxation techniques
Specialties
Chair Yoga
Corporate And Private Off Site Classes
Gentle / Chair Yoga for Seniors
Gentle & Restorative Yoga Therapy
Hatha Yoga
Kripalu Yoga
Meditative Asana
On-locaiton Corporate Wellness Events & Programs
Partner Yoga
PersonalIzed Classes
Relaxation and Vitality
Restorative Yoga
Stress & Anxiety Relief
Traditional Hatha Yoga Studio
Yoga For Flexibility
Yoga Introduction
Yoga Parties