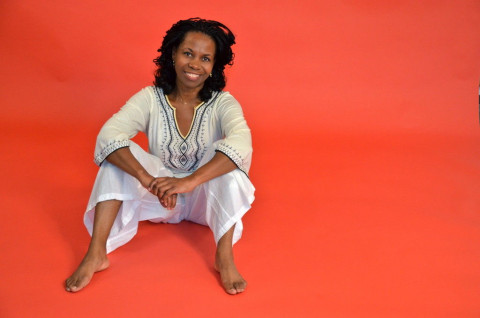 Àse (pronounced "ah-shay"; also spelled Ashe) means "the power to make things happen." Others translate Àse to mean "so be it," "it is so right now," "it definitely shall be so," or "and so it is." Àse can also be interpreted as "I give you power" or "the power to do." The universal meaning is one of empowerment, will, and energy. Three powerful, and necessary phenomenas for a healthy and fulfilling life.
​
Applying yogic science and personal insights, Dr. Alston provides the opportunity for us to overcome psychological as well as physical obstacles. We place a lot of emphasis on relaxation and reducing stress. Why? Because stress has been implicated in many of our psychological and medical dis-eases. No matter how many twists, headstands we do, if we're ignoring our stress-related diseases---we're not practicing yoga.
Thus, Àse Yoga includes stress-relievers such as the T.A.P. breathing system, guided meditation, poses or asanas that awaken our subtle energy channels, cognitive and perceptual shifting and right understanding of our experiences to create an awakening, an inner transformation.
​
We offer the following:
Small Group Class
Private Session
Wellness Service
Vegetarian Cooking Class
Retreats
Film and Food Series
Community Service
Gift Cards
Specialties
COOKING CLASS
Gentle & Restorative Yoga Therapy
Guided Meditation Classes
Health & Wellness
Meditation
Meditative Asana
On-locaiton Corporate Wellness Events & Programs
Pranayama Yoga
Relaxation and Vitality
Tea Room
TEA SERVICES; WELLNESS PROGRAM
Traditional Hatha Yoga Studio