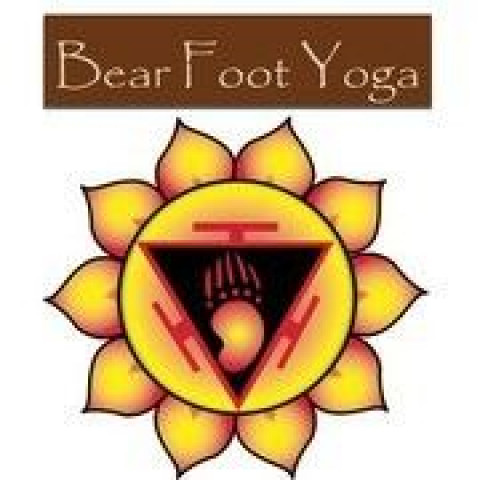 New Student Promotion: First Class is FREE with purchase of a class pass that same day.
Introduction Offer - One Month Unlimited $60
All classes are drop in. Please register for events and workshops
Offering a variety of weekly yoga classes for extraordinary people with ordinary bodies! We also offer individual yoga therapy, meditation, retreats and energy medicine. Our studio is a happy yellow house in historic downtown Burlington; newly remodeled with 2000 sf of ADA accessible space.
Weekly classes to meet you where you are include: Yin, Restorative, Gentle Somatic Yoga, yoga nidra, hatha and Heated Vinyasa Flow. Our specialty workshops cover heath and healing modalities including Ayurveda, meditation, sound healing meditation, and the chakras, as well as specific yoga practices for anxiety, back care etc. Join us the second Wednesday of each month at 7:30 pm for a FREE guided meditation. Please see the website for full schedule, pricing and class descriptions.
Private Therapeutic Yoga, Energy Healing and Marma Therapy is by appointment.
Meet the Business Owner: Megan MacCarthy, C-IAYT (Certified Yoga Therapist), E-RYT500, HTCP (Healing Touch Certified Practitioner), Certified Ayurvedic Marma Therapist. Megan was introduced to the meditative and breathing aspects of yoga in the late '80's as a holistic option to control panic attacks. This introduction continually guides her teaching and ongoing training. At her studio, she offers private yoga therapy and meditation, energy medicine, specialized workshops and accessible weekly classes with an emphasis on empowering her students to embrace yoga as lifestyle wellness. "I don't do this practice so I can live longer. I do it so I can love more while I live." - Megan
Specialties
200 RYT
Anusara Yoga
Asana Clinic Workshops. Beginners Sampler Passes
Athletic Yoga
Ayurvedic Health Services
Beginner's Yoga
Breathwork And Relaxation
Certified Yoga Teacher
Certified Yoga Therapist
Chakra Balancing
Chakra Classes
Chakra Energy Yoga Therapy
Chakra Yoga
Chanting
Deep Healing Relaxation
Energy Healing
Energy Medicine
Energy Work
Family Yoga
Finding Your Practice..
Friendly-Environment
Gentle & Restorative Yoga Therapy
Gentle Flow Sequence
Group Classes
Guided Meditation Classes
Hatha Yoga
Healing Touch Certified Practitioner
Healing Touch For Animals
Health & Wellness
Heart Centered
Hot Vinyasa Flow
Kirtan
Live Music
Marma Therapy & Body Work
Meditation
Meditative Asana
Mindfulness
On-locaiton Corporate Wellness Events & Programs
PersonalIzed Classes
Prana Vinyasa Flow
Pranayama Yoga
Private Reiki Sessions
PTSD
Reiki
Reiki Healing Sessions
Relaxation and Vitality
Restorative Yoga
Sound Healing
Stress & Anxiety Relief
Tantra
Therapeutic Yoga
Traditional Hatha Yoga Studio
Trauma Sensitive Yoga
Vinyasa And Power
Vinyasa Yoga Classes
Visiting Instructor Workshops
Women's Health
Yin Yoga
Yoga
Yoga Alliance Registered Teacher(s)
Yoga Books, Clothing & Equipment for Sale
Yoga for Core & Strength Training
Yoga For Depression
Yoga For Flexibility
Yoga For Men
Yoga Introduction
Yoga Nidra Sessions
Yoga Parties
Yoga Teacher Training
Yoga Therapy
Yoga Workshops