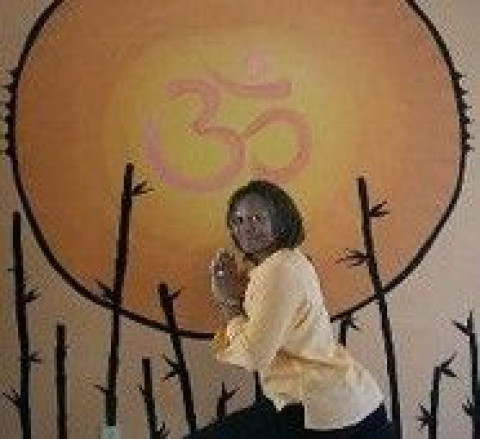 Mechelle offers private and open class sessions.
Yoga, Meditation, & Reiki-Reflexology.
For that person on the go with a hectic scheule or that traveler.....Mechelle's the person to call. Together we work out a time that's right for you.
Mechelle caters to the mature audience that enjoys being reminded to "be kind" to yourself.
Experience my one-on-one wellness services. such as Reiki- Reflexology.
Mechelle has healing hands, words and actions that touches the soul of your heart.
Specialties
Aromatherapy
Certified Yoga Teacher
Chair Yoga
Chakra Balancing
Chakra Energy Yoga Therapy
Chakra Yoga
Crystal Energy Work
Energy Healing
Energy Work
Essential Oils
Foot Reflexology
Gentle / Chair Yoga for Seniors
Gentle & Restorative Yoga Therapy
Guided Meditation Classes
Health & Wellness
Meditative Asana
Mindfulness
On-locaiton Corporate Wellness Events & Programs
PersonalIzed Classes
Plus-size Yoga
Pranayama Yoga
Reiki Healing Sessions
Relaxation and Vitality
Stress & Anxiety Relief
Therapeutic Yoga
Traditional Hatha Yoga Studio
Weight Loss
Yoga Alliance Registered Teacher(s)
Yoga for Core & Strength Training
Yoga Nidra Sessions
Yoga Workshops