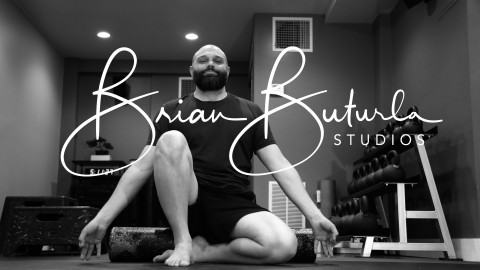 Yogi Brian Buturla is the owner of Yogi Brian's Classical Yoga Studio, Norwalk, CT. Named, initiated and 800 hour certified by his guru Sri Yogi Dharma Mittra, Yogi Brian offers Private Yoga Instruction, Group Yoga Classes and Yoga Workshops to individuals seeking enlightenment and transformation. LIVE In Studio and Virtual Sessions are available.
Specialties
Beginner's Yoga
Breathwork And Relaxation
Certified Yoga Teacher
Chanting
Comprehesive Introductory Yoga
Confidence Building
Couples Yoga
Deep Healing Relaxation
Dharma Mittra Yoga
Dharma Yoga 200/500/800 Hour Certified
Dharma Yoga 800 Certified
ERYT-500
Finding Your Practice..
Gentle & Restorative Yoga Therapy
Gentle Flow Sequence
Gift Shop
Group Classes
Guided Meditation Classes
Hatha Yoga
Health & Wellness
Kripalu 200/500 Hour Certified
Kripalu Yoga
Meditative Asana
Mindfulness
Nutrition
Personal Training Available
Postpartum Yoga
Power Yoga
Pranayama Yoga
Prenatal Yoga Classes
Private Yoga Instruction
Relaxation and Vitality
Stress & Anxiety Relief
Traditional Hatha Yoga Studio
Vinyasa And Power
Vinyasa Yoga Classes
Virtual Yoga Instruction
Yoga Alliance Registered Teacher(s)
Yoga Books, Clothing & Equipment for Sale
Yoga for Core & Strength Training
Yoga Introduction
Yoga Nidra Sessions
Yoga Sutra Study
Yoga Workshops