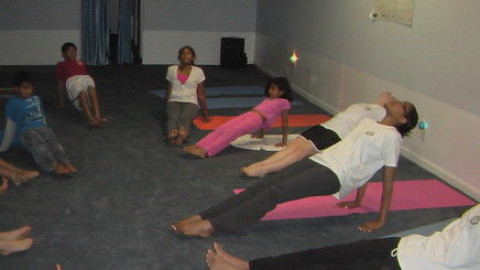 We offer yoga for all ages and stages of life.(from Mommy and me to Prenatal to Senior.)
We also focus on Various sports e.g Yoga for Tennis, Golf, Running etc.
We offer Shiatsu, Nutritional counseling and private Yoga therapy classes for special needs like heart problem, high blood pressure etc.
Our goal is to create 'Friends Of Yoga' all over the world.
Come and experience the Harmony, Health and Happiness at Gurukul Yoga.
Specialties
Chakra Balancing
Children's Yoga
Family Yoga
Gentle / Chair Yoga for Seniors
On-locaiton Corporate Wellness Events & Programs
Pranayama Yoga
Prenatal Yoga Classes
Reiki Certification
Relaxation and Vitality
Stress & Anxiety Relief
Teen Yoga Classes & Camps
Women's Health
Yoga Workshops